YUSING LIGHTING ENGINEERING EXPERIMENTAL CENTER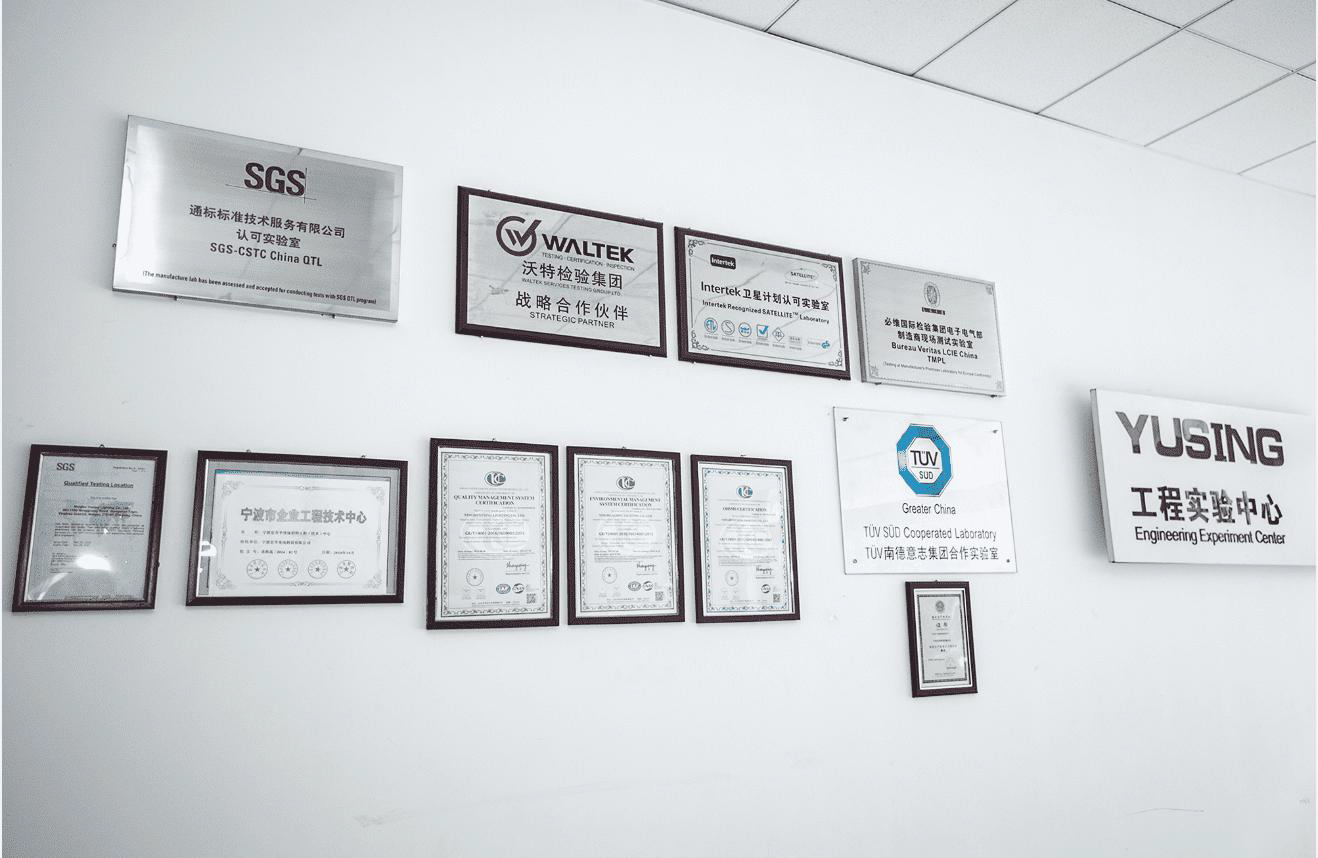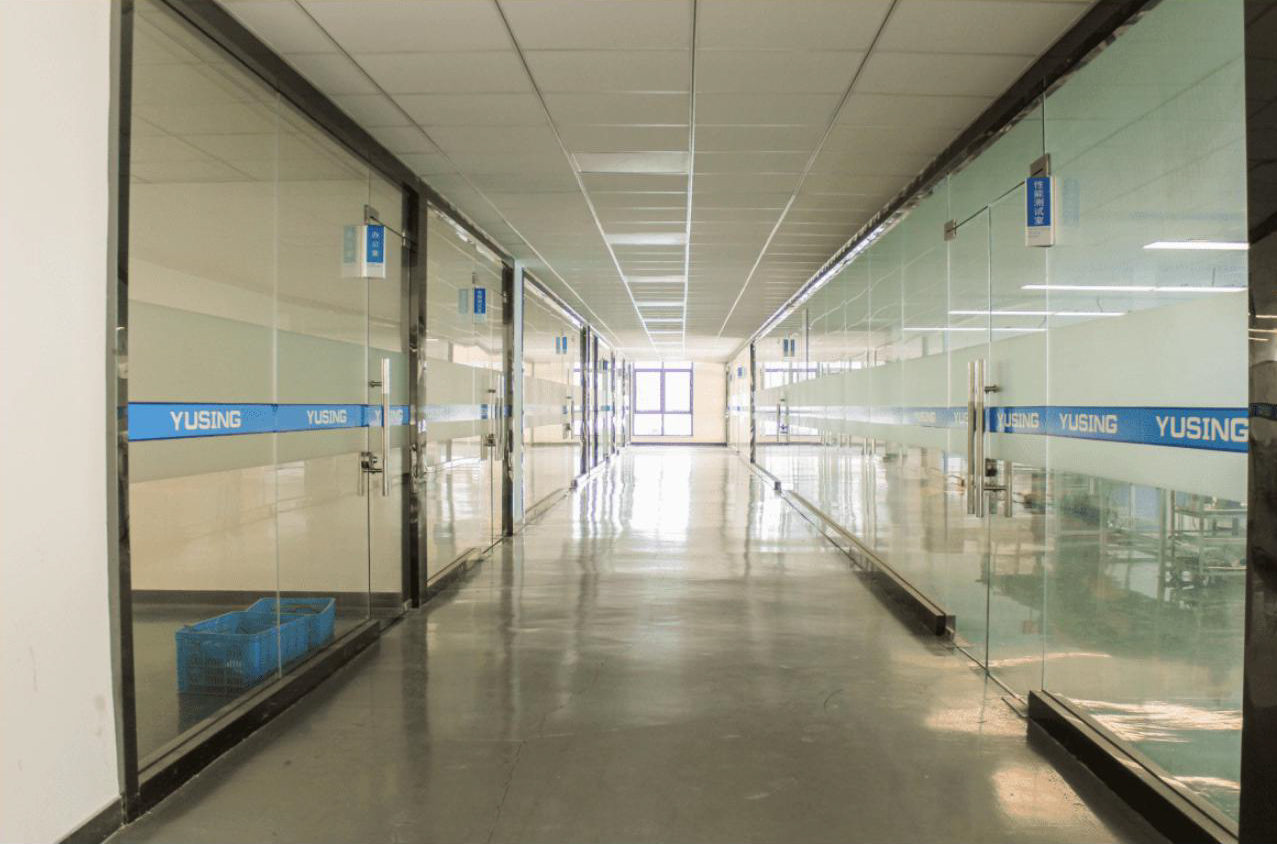 Established in 2012, YUSING Lighting Engineering Experimental Center mainly concentrate on R&D of new products, technical support, product testing, and quality assurance. With advanced types of equipment and complete test projects, YUSING Lab meets testing requirements of domestic and international standards.
In February 2013, YUSING Lighting Engineering Experimental Center becames the partner lab of Hangzhou Hande Quality Certification Service co., LTD (TüV NORD).
YUSING Lighting Engineering Experimental Center consists of LED photoelectric performance lab, safety electronics lab, EMC lab, IP lab, environmental reliability lab, RoHS lab, covering luminous flux, color rendering index, color temperature, IES, glow wire, EMC, IP, RoHS, and 30 more test projects.
LED photoelectric performance lab: Light distribution test system, Photometric test system, Junction temperature resistance test system, and other advanced optical experimental equipment.
Safety electronics lab:

Material test system
Electrical test system
Mechanical structural test system
Temperature rise test system and other  sophisticated inspection equipmen
EMC lab:
EMI and EMS testing equipment series, etc.
IP lab:
IP dust test chamber
IP pour water and flush test system,etc
Environmental Reliability lab:
High and low temperature impact test chamber
Constant temperature and humidity test chamber
Salt spray tester, etc.
RoHS lab:
Elemental analysis and determination of harmful material testing equipment.